Study at the best Czech universities for free. According to the law, higher education in the Czech Republic (bachelor's, master's and doctoral degree studies) is free for everyone, including foreigners, regardless of their citizenship. The only condition is that you have to study in Czech. Don't be afraid! It is difficult, but possible. Watch videos of Gavin Roy, a US blogger who has become popular in the Czech Republic. He talks about the tactics he used to learn this complex but beautiful Slavic language.
---
Do you want to study at the best Czech universities for free?

You only need to do two things for this – learn Czech and prepare well for the entrance exams. All this can be done on ILPS preparatory courses of Charles University – we prepare for admission in almost all fields. Click the banner

---
Our institute has been teaching Czech to foreigners for over 60 years – we know exactly how to help you make your dream to study for free at the best universities of the Czech Republic come true. Another inspiration source is Why Czech isn't as hard to learn as you think by an Irishman, Benny Lewis.
While in the Czech Republic, you also don't need to worry about your health – all foreigners are required to be insured by authorized insurance companies. A comprehensive insurance for 12 months costs from 520 euros (approximately 580 US dollars).
In addition, Czech Republic is one of the safest countries in the world. According to the Global Peace Index, which is published annually by the Institute for Economics and Peace, Czech Republic in 2020 ranks 8th in the world for life safety. Follow the link to compare the degree of safety in different countries.
Studying in the Czech Republic, you get the opportunity to move freely across Europe – you can travel wherever you've always wanted to go. But the Czech Republic itself is an incredibly beautiful country. Just take a look at a few pictures of its cities and nature: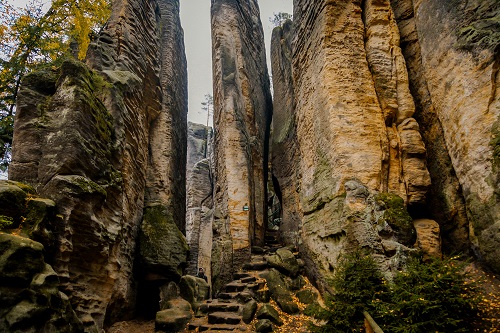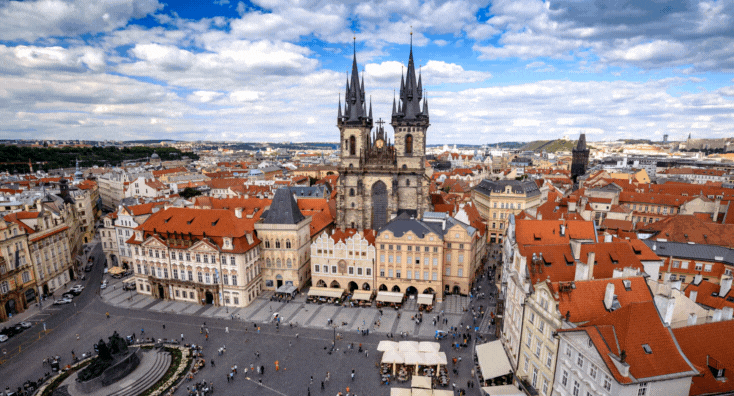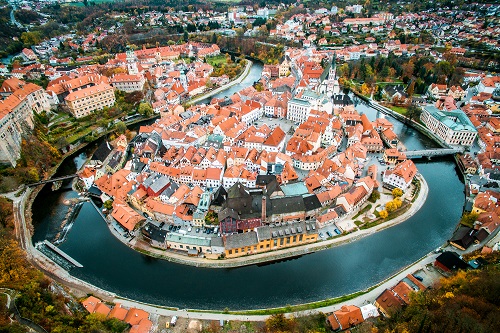 Reasonable food prices. The average lunch receipt in Czech restaurants is about $ 9.3. A cup of Caffé Americano at Starbucks in Prague costs $ 3.76, and a Big Mac is about $ 4.23.
Czech universities are ranked among the best higher education institutions in the world. Charles University, which has turned 673 in 2021, is 288th in the QS World University Rankings. The world top includes 10 more Czech universities: Vysoká škola chemicko-technologická (University of Chemistry and Technology Prague), České vysoké učení technické (Czech Technical University in Prague), Masarykova univerzita (Masaryk University), Univerzita Palackého v Olomouci (Palacky University), Vysoké učení v Brně (Brno University of Technology), Mendelova univerzita v Brně (Mendel University in Brno), Technická univerzita v Liberci (Technical University of Liberec), Česká zemědělská univerzita (Czech University of Life Sciences Prague) and Univerzita Pardubice (University of Pardubice).
Why choose our preparatory courses?
Our business and academic reputation is the reputation of Charles University.
Competitive price. The course costs 5940 euros and consists of almost 1200 academic hours. This means that one hour cost is 4.95 euros
Using Charles University infrastructure. As we are a part of Charles University, you will be connected to the European student wi-fi network Eduroam for free. You can also use libraries of different faculties without any charge, and, by arrangement, you can attend lectures at the university for free as a listener during the summer semester.
Consultant support. You won't be alone – consultants of our centers will always help you. They will also assist you in the process of nostrification (recognition) of your school and university diplomas.
The certificate that you receive as a result of your studying is valid in almost all universities of the Czech Republic (more than 80 faculties).
All our training centers and departments specialize on their own education fields. This means that the teachers know exactly what you need to successfully pass the entrance exams.
Choose the field in which you would like to get a free higher education – follow the link to find step-by-step instructions that will help you apply, collect documents and apply for a visa.
---
Do you want to study at the best Czech universities for free?

You only need to do two things for this – learn Czech and prepare well for the entrance exams. All this can be done on ILPS preparatory courses of Charles University – we prepare for admission in almost all fields. Click the banner

---