The global crises continue to affect our lives. In this regard, not all of our students manage to get a visa on time. We can't let you fall behind schedule. At ILPS CU, we are therefore all ready to start teaching according to the planned schedule at the beginning of September 2022, both in our study centers and online.
Online teaching is implemented on the MS Teams platform, to which all our students have free access.
The platform enables audio-visual support for teaching (videos, presentations), working online in small groups, and individual consultations and chats with teachers. As an additional tool we use the LMS system Moodle and other educational tools supported by Charles University.
Many of our students have successfully completed a large part of the 2020/2021 and 2021/2022 academic years online and successfully passed entrance exams to Czech universities.
Terminology:
synchronous online teaching: the lecturer and students are present at the same time in a virtual learning environment, there is direct communication between them. The teaching is very similar to the standard offline education.
e-learning: lecturers assign complex tasks to students. Students work on assignments at their own pace and according to their own time schedule. These are video presentations, texts, work in applications and other types of tasks, to which students then receive feedback.
Frequently asked questions about online teaching:
1) Is it sufficient preparation for university?
Online teaching is only part of the preparatory course. Some students will start in person from September, others will start with distant learning and join full-time teaching in person during the first semester (depending on the visa process).
As part of online teaching, all language skills (including speaking) are developed, grammar explanations and pronunciation practice take place.
As part of their specialization, students will learn Czech professional terminology and expand knowledge in their field.
We also focus on realia: we provide information about life in the Czech Republic, its culture, history, and society using authentic materials.
2) So do you recommend taking the entire preparatory course online?
Not really – although online teaching is of very high quality, we cannot fully substitute the environment in the Czech Republic, where you will encounter Czech at virtually every step (not only in lessons). As soon as you receive the visa, inform your study officer and she will send you further instructions on how to proceed.
By default, this is not even possible. We do not offer the entire preparatory course via distant form. However, as in the previous two academic years (due to the pandemy), we are able to adapt the way of teaching to the current situation.
3) What is the teaching schedule?
Online teaching consists of a combination of synchronous teaching (most lessons) and contactless e-learning (guided self-study in the form of video presentations, work with texts, videos or worksheets), which is a useful component of the program preparing students for work at university.
Controlled work with texts and listening, building skills for note making, creating CVs, annotations – you will greatly appreciate during further studies at the university.
Practicing writing with detailed feedback.
Regular tests verify the achieved knowledge of students and provide feedback on the achieved results.
4) What are the main specifics of online teaching at ILPS CU?
This is not a separate online course, but a variant of the year-long preparatory course, which will lead you to a smooth entry into the full-time form of teaching.
The system of distance education at ILPS CU has been developed by professional methodologists and experienced teachers.
We have a sophisticated syllabus and teaching schedule.
We provide students with individual study support.
We provide methodological guidance and full support to teachers.
We regularly monitor students' progress.
We use modern teaching methods and techniques (flipped classroom, mind mapping, adaptive learning).
We use educational applications (Learning Apps, Quizlet, Kahoot, etc.)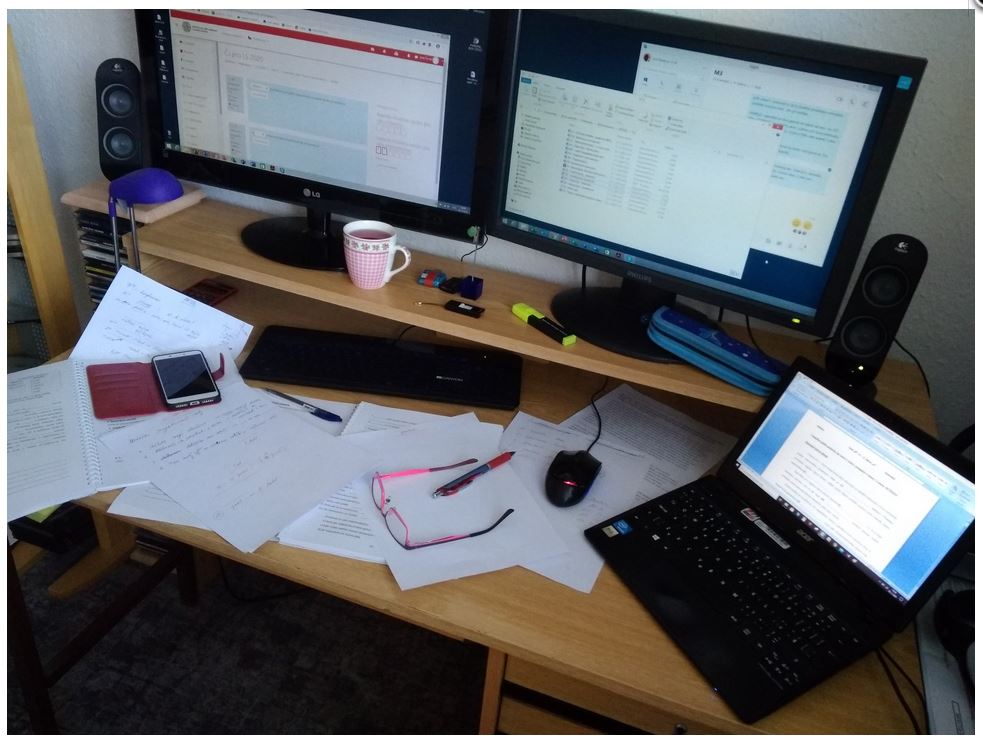 5) Will I not be left alone for everything?
You don't have to worry. We will never leave you alone! Throughout online teaching, students are methodically guided and supported by their teachers.
We will regularly monitor your teaching progress.
6) Do you monitor attendance when classes are initially online?
7) How can I practice speaking and pronunciation when the lessons will be online?
Pronunciation lessons with specialized materials take place as part of the online course.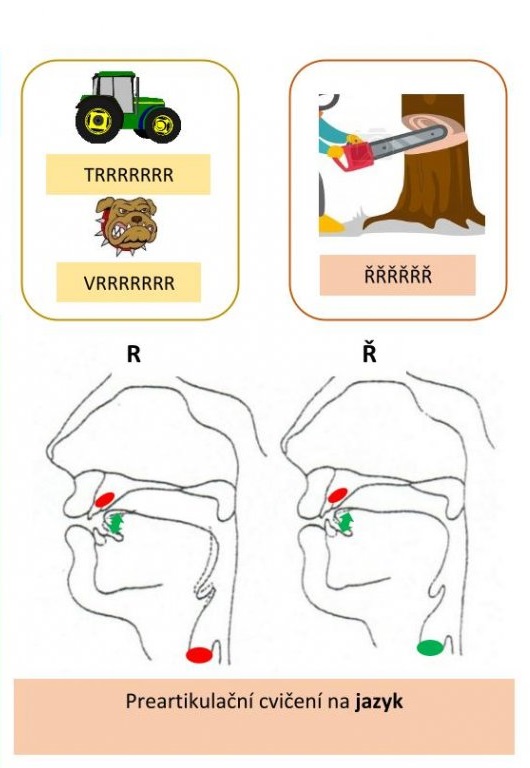 8) What platforms and methods do you use for teaching?
MS Teams (communication tool for non-contact teaching – classes, online lessons, tests, assignments, presentations, videos, etc.).
Moodle (LMS system).
Zoom (online meetings, webinars, conferences).
Other tools with CU support.
Teaching is done by professional instructors fully trained to teach online.
9) Will standard technical equipment be enough for me?
Yes, a standard PC with Windows, a microphone and a webcam, and a stable internet connection is sufficient (see requirements for MS Teams).
Every ILPS CU student has access to MS Teams and our full support. In addition, each student will be trained to work with the MS Teams platform.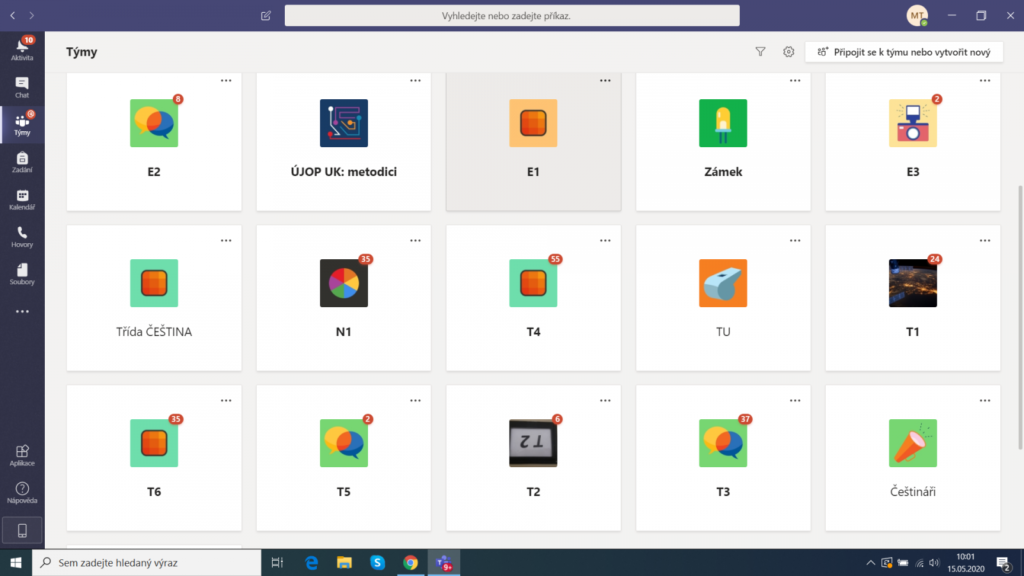 10) Can I take part in online lessons even though I am not a "technical type"?
You will have our full support throughout the course (you can contact us with any questions). You will be in daily contact with your teacher. In addition, each student will be trained to work with the MS Teams platform.
11) Can you send me some sample from current online teaching?
Below you can see an image from MS Teams and images from non-contact teaching (lessons of czech language and chemistry).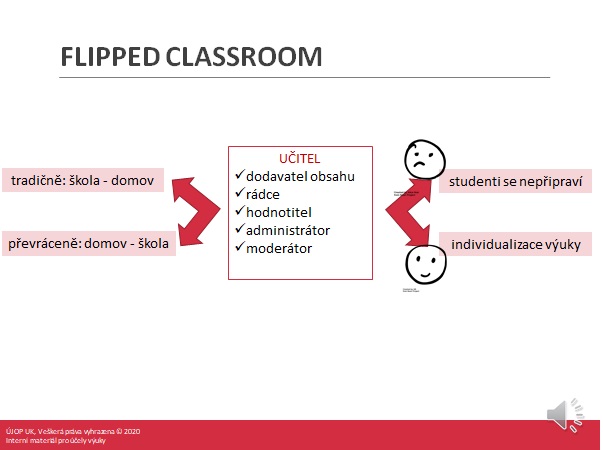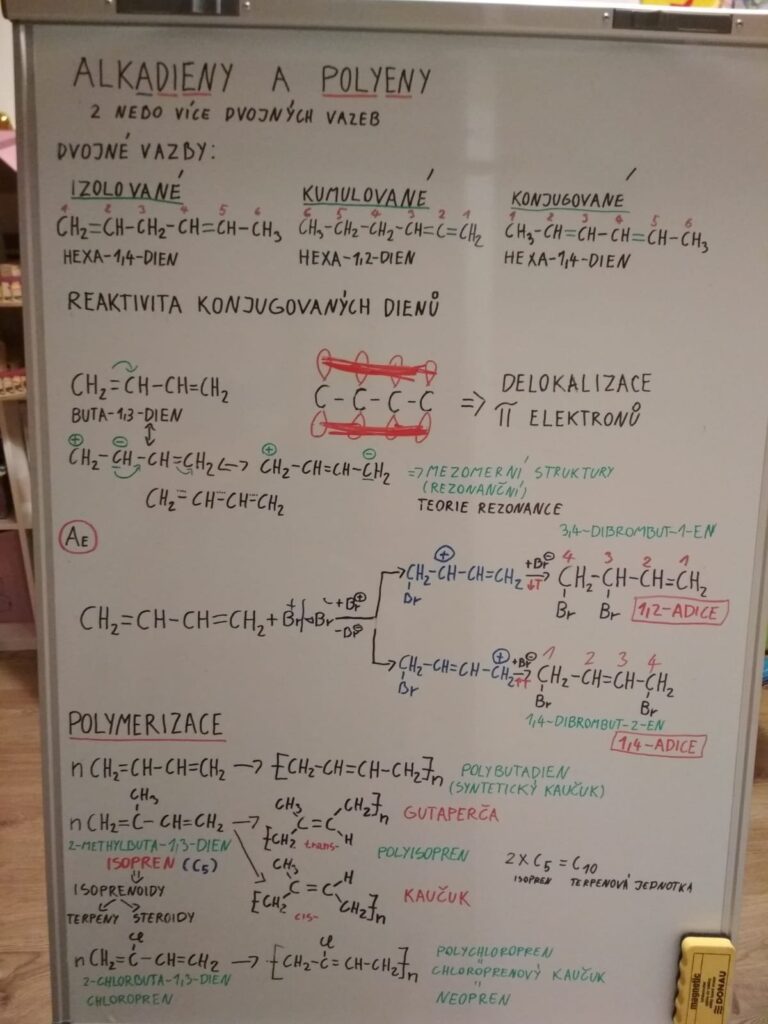 ---
HERE you can play an audio recording from the czech language lesson
HERE you can play a recording from a mathematics lesson (circle)
HERE you can play a recording from a mathematics lesson (binomial theorem)
In case of further questions about teaching or registration in the academic year 2022/2023, do not hesitate to contact us! You can contact us by e-mail: studujop@ujop.cuni.cz and Whatsapp +420 778 754 481.
Also keep an eye on our social networks (Facebook, Instagram) and website, where you will always find current information.