Mariánské Lázně is not only about the best preparatory course for admission to medical and natural science faculties. There are also stunning resorts, romantic colonnades, lovely pavilions and cosy coffee shops.
The town has all kinds of sport and cultural centres: a theatre, a cinema, squash, bowling, athletics stadium, ski track, tennis courts, golf, and many jogging paths. By public transport you can get to supermarkets such as Kaufland, Lidl, Tesco, etc.
The town's history
Mariánské Lázně springs' healing properties have been known since the Middle Ages. Due to the chemical diversity of the mineral springs, a wide range of medical conditions can be treated in Mariánské Lázně. There are 40 springs in the town itself, and more than 100 are in close proximity to it.
In 1812 the independent municipality of Marienbad (German) appeared. With financial support from Tepl Monastery, from 1817 to 1823, the gardener Václav Skalník, the architect Jiří Fisher, and the builder Anton Turner created a charming town with classical and Empire-style houses, gazebos, pavilions, and colonnades in what had been an inhospitable swampy valley.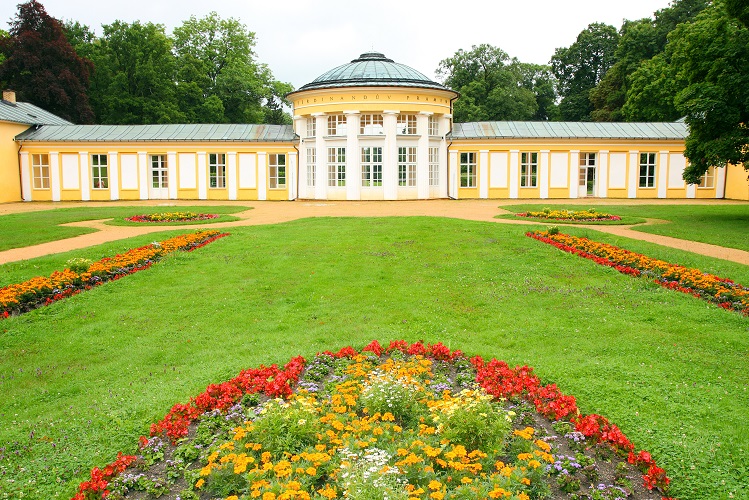 Mariánské Lázně received the status of spa resort in 1818. Here is a list of famous people who stayed in the town at some point: Nikolai Gogol, Johann Wolfgang Goethe, Prince Frederick of Saxony, Frederic Chopin, Richard Wagner, Friedrich Nietzsche, Franz Kafka, Rudyard Kipling, Mark Twain, Thomas Alva Edison, Pierre de Coubertin, King Edward VII of England, Emperor Francis Joseph I. Almost all white Russian émigrés who settled in Czechoslovakia after the October Revolution also visited Marienbad.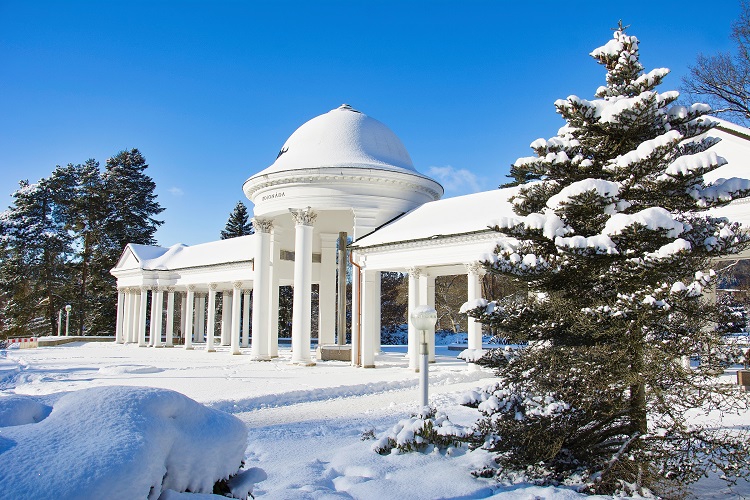 The origins of ILPS
The history of the Institute for Language and Preparatory Studies of Charles University (ILPS CU) is firmly connected to Mariánské Lázně. Our oldest training centre is located here, teaching foreigners since the late 1950s. ILPS CU develops a tradition of teaching Czech as a foreign language which is more than 60 years old.
Since September 1981, ILPS CU has been operating as an institute of Charles University to develop a methodology and organize the preparation of foreign students for studying at Czech universities and for the training of other foreigners.
A large number of foreign scholarship holders in the 1980s (an average of 700 students per year, sometimes 900 or more) led to the founding of new training centres within ILPS CU in Poděbrady and Prague, but this is a topic for another article.
---
Do you want to study at the best Czech universities for free?

You only need to do two things for this – learn Czech and prepare well for the entrance exams. All this can be done on ILPS preparatory courses of Charles University – we prepare for admission in almost all fields. Click the banner

---
Architecture
The dominant feature of Mariánské Lázně is its spa parks, which make the town one of the most beautiful garden towns in Europe. Colonnades and gazebos covering individual springs add to the picturesque resort atmosphere.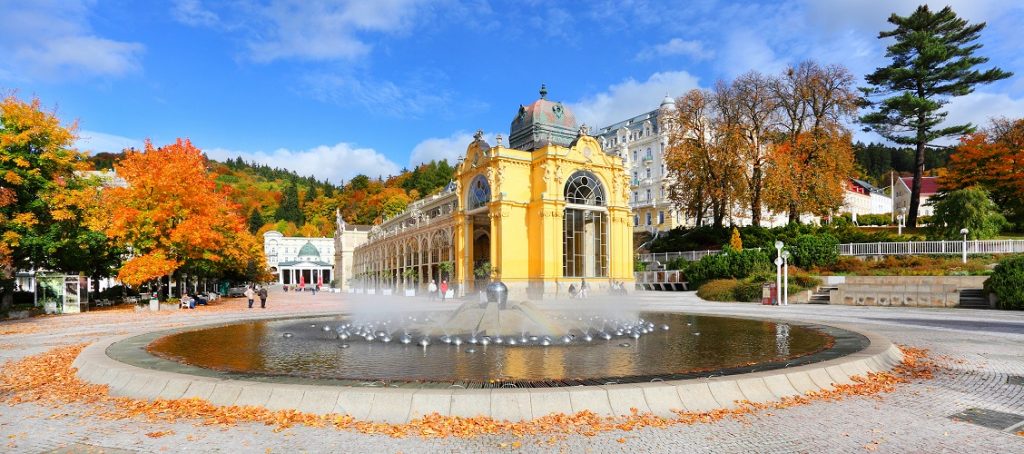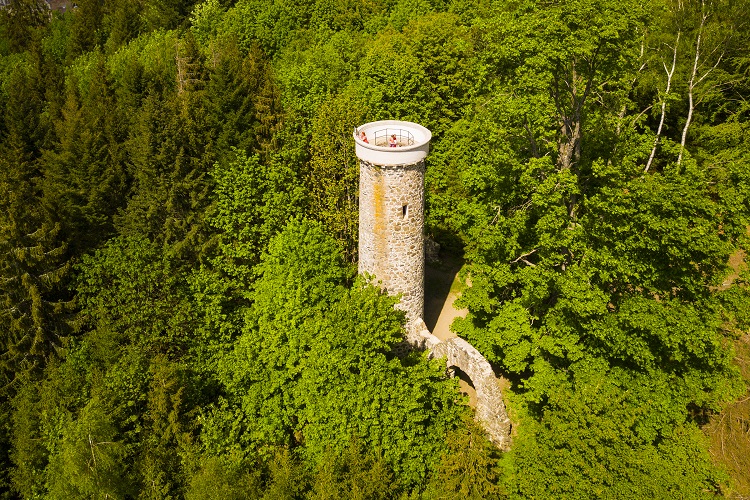 ILPS dormitories
The ILPS dorms of Mariánské Lázně are located in two adjacent buildings. They are called "Osborne" and "Balmoral". Both buildings have a rich history and once served as hotels. This can still be seen in the interiors of the common lobby of the dorms, as well as in a variety of rooms. Both dorms are equipped with elevators. The buildings are located in the town centre, seven-minutes' walk from the School. More information about accommodation in our dormitories in Mariánské Lázně can be found here.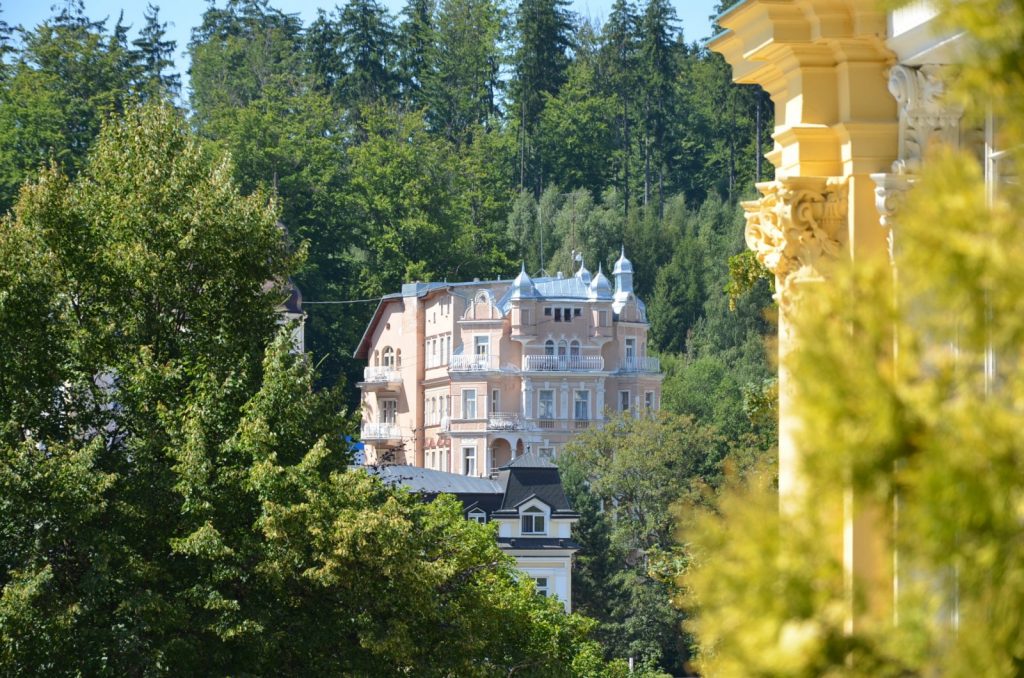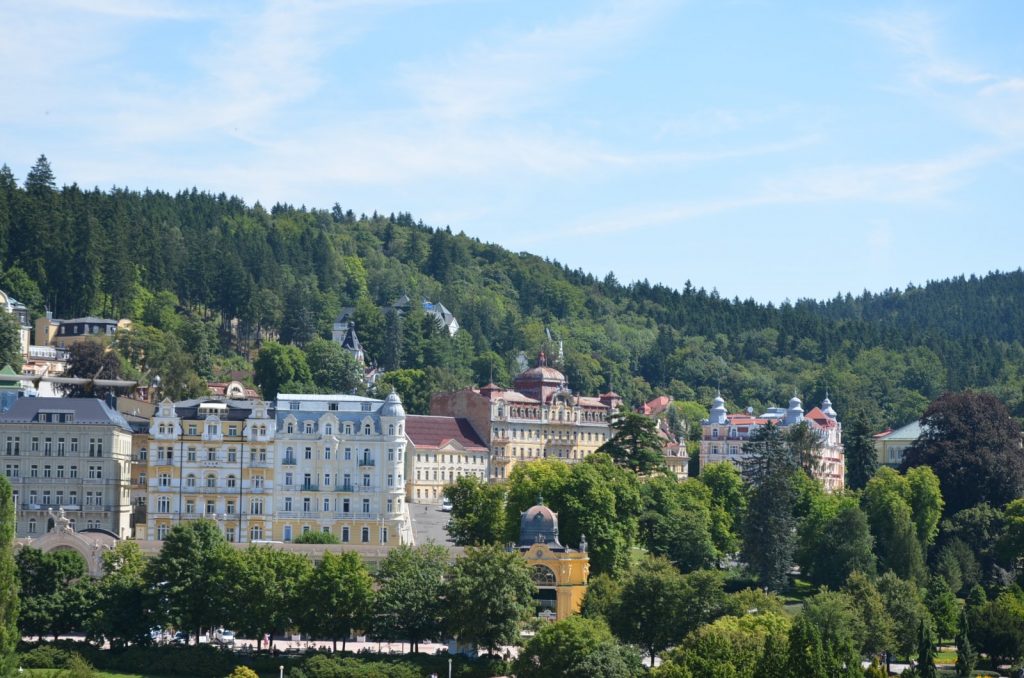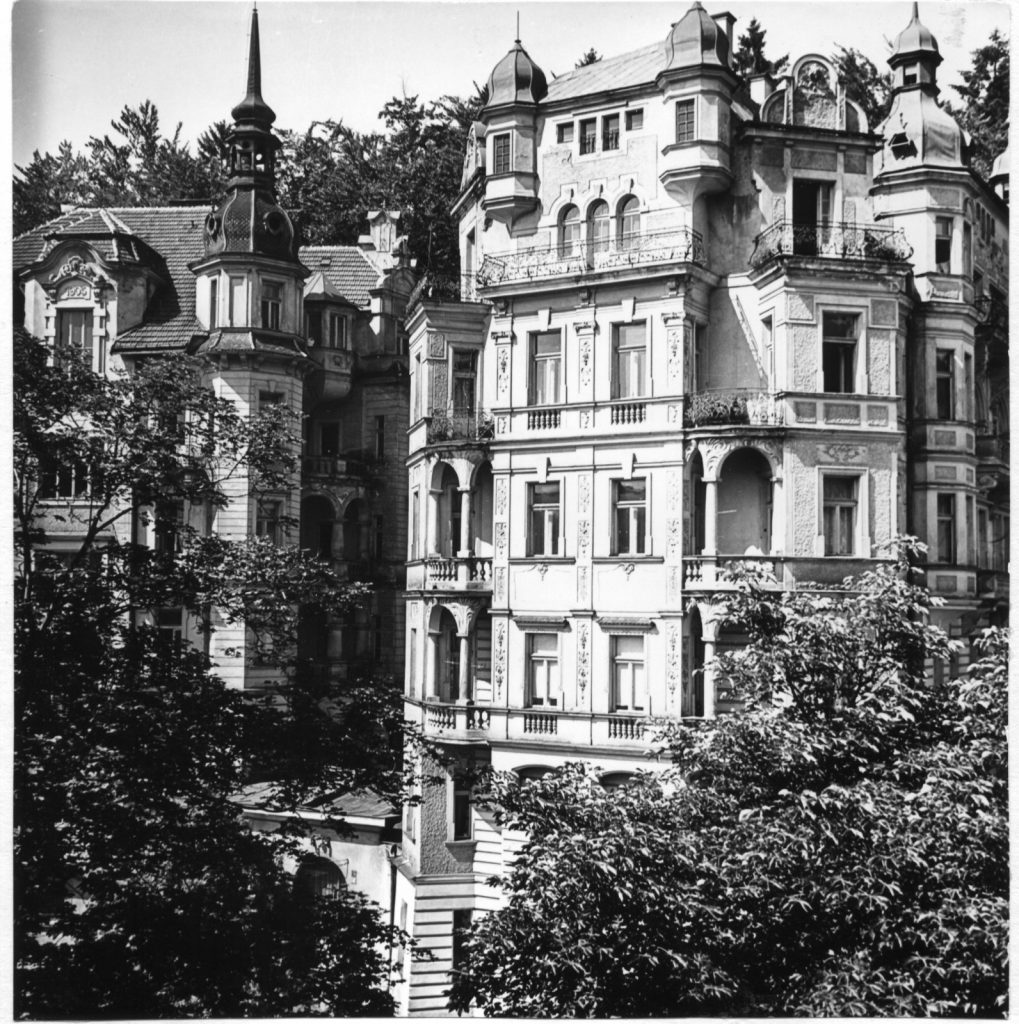 ---

---
Cultural events
The Western Symphony Orchestra of Mariánské Lázně is the oldest symphony orchestra in the Czech Republic. Its history dates back to 1821, when the abbot of Tepl Monastery and the founder of Mariánské Lázně, Karel Kashpar Reitenberger, permitted the creation of an orchestra.
Since 1820 there has been a theatre in the town. The classical theatre was built in 1868, shortly after Mariánské Lázně had received town status. For its time, the theatre was very modern, with outstanding acoustics.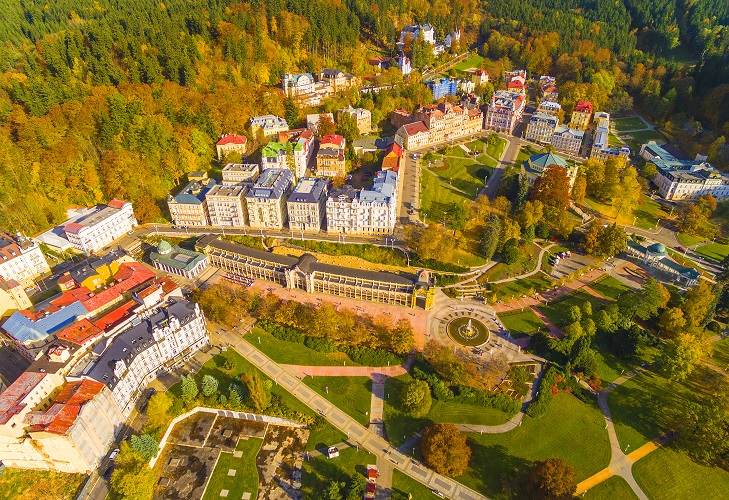 The cultural life of the town is in full swing all year round. Concerts and fairs, music festivals and film screenings, European Heritage Days and the Spring Birdsong Festival, the multi-genre Festival miniKOK and international sport events. Everyone is going to find entertainment to their liking.
Climate
The climate of the town is more like an oceanic one. Summers are usually relatively cool and humid here; winters are moderately cold. The microclimate is influenced by the large number of parks and woods both in the town and in the surrounding area. Trees purify the air, regulate humidity, soften the air, and enrich it with oxygen.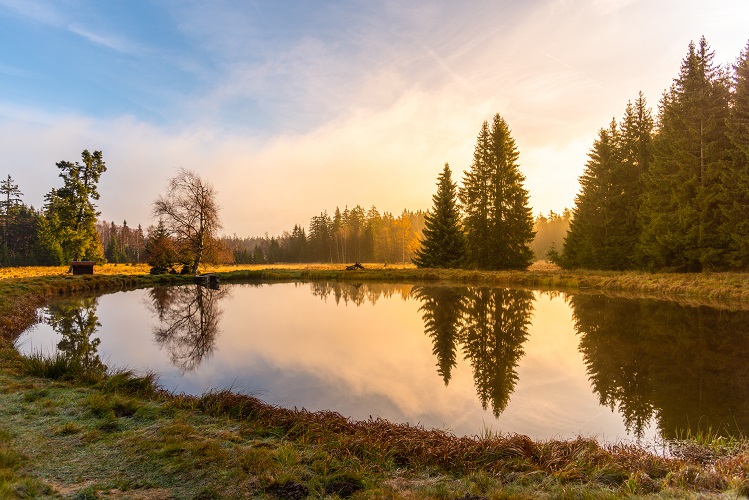 More information about the resort town of Mariánské Lázně can be found here: www.marianskelazne.cz