Of course, you cannot be surprised by European supermarkets and hypermarkets. Quite a few countries have them. But the chances are that there is at least something that you don't know about grocery shopping in the Czech Republic.
In this article we are going to tell you about the types of grocery (offline) stores in the Czech Republic and their features. We will also give you a piece of advice on how to save money, buying staff of life and other tasty and healthy products.
Supermarkets and their discounts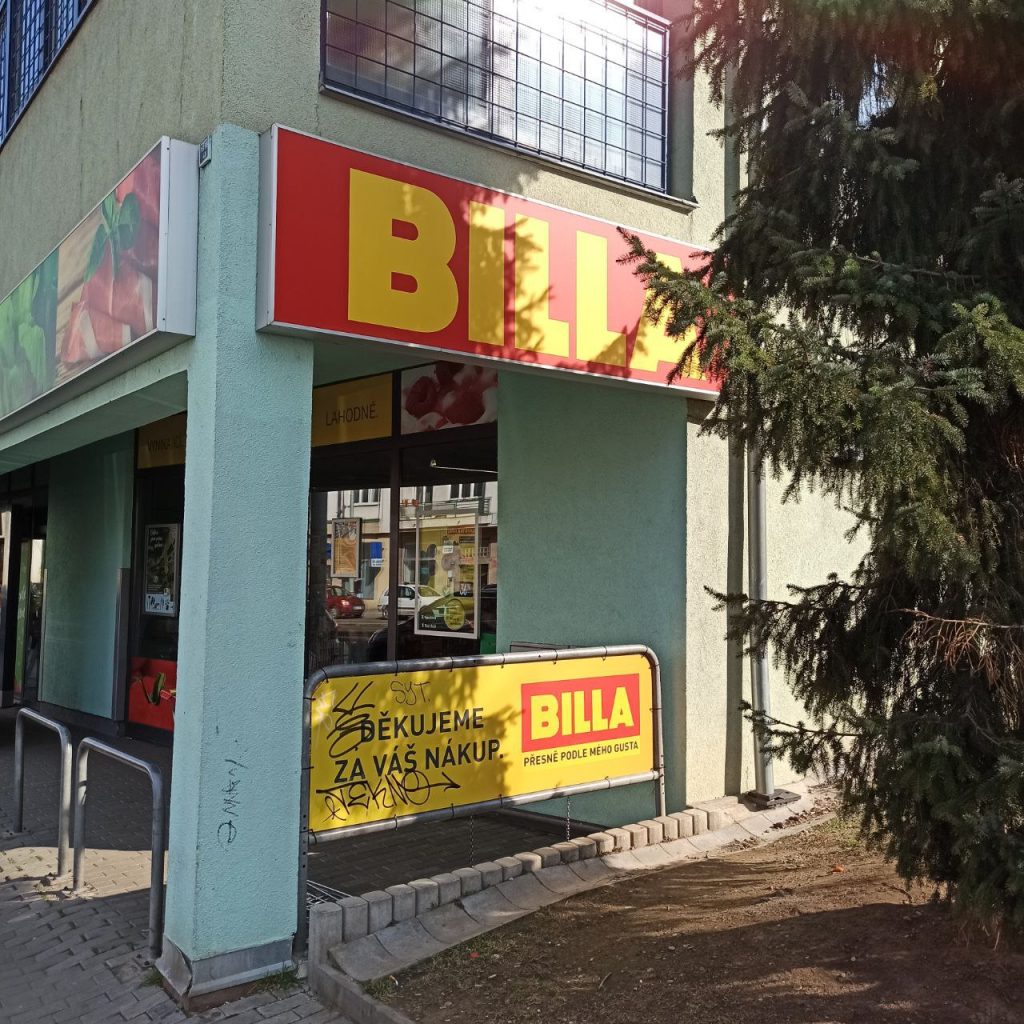 Even in small towns, you are likely to find at least two or three – albeit small in size – supermarkets with different names: Albert, Billa, Jednota, Kaufland, Lidl, Penny, Tesco. Google Maps or Mapy.cz will lead you to the nearest supermarket within a few kilometers, even if you are far from Prague.
However, before you start navigating, we recommend that you take a look at the website akcniceny.cz. On the website, you will have two main options:
search for a discounted product in supermarkets (if you need something specific)
a list of discounts in a particular store (if you are going to the nearest one and don't want to miss something out).
Discount shopping is a popular pastime in the Czech Republic. Especially among senior citizens. So, if the product is popular and the price is low, you may find yourself observing empty shelves at the supermarket.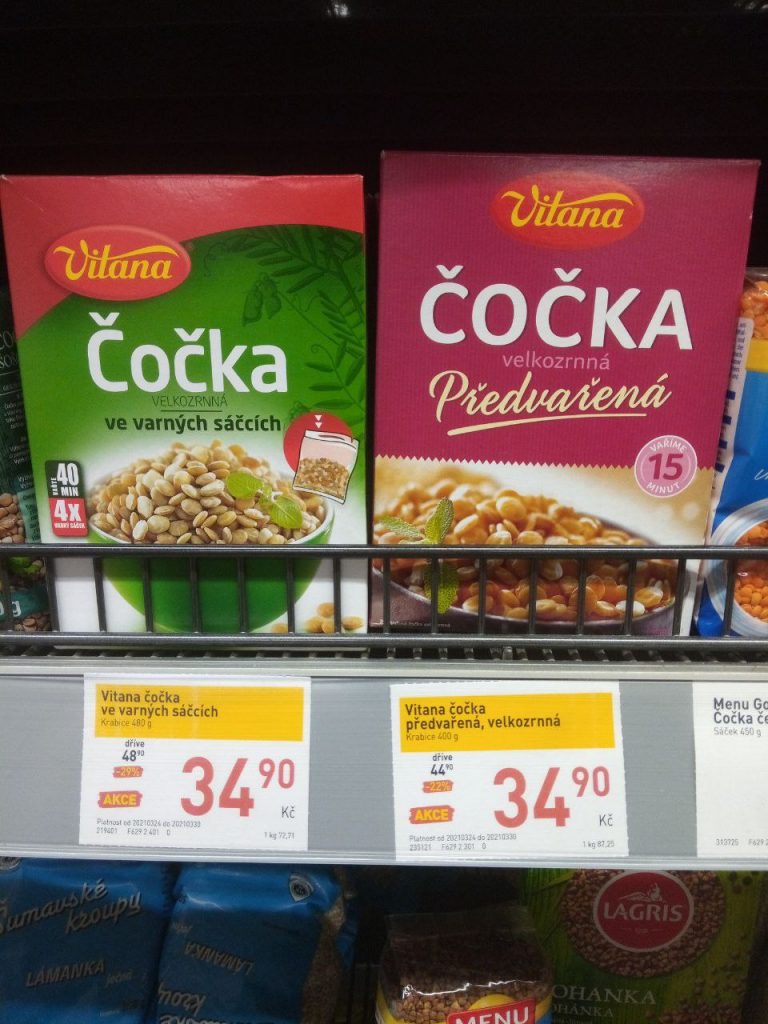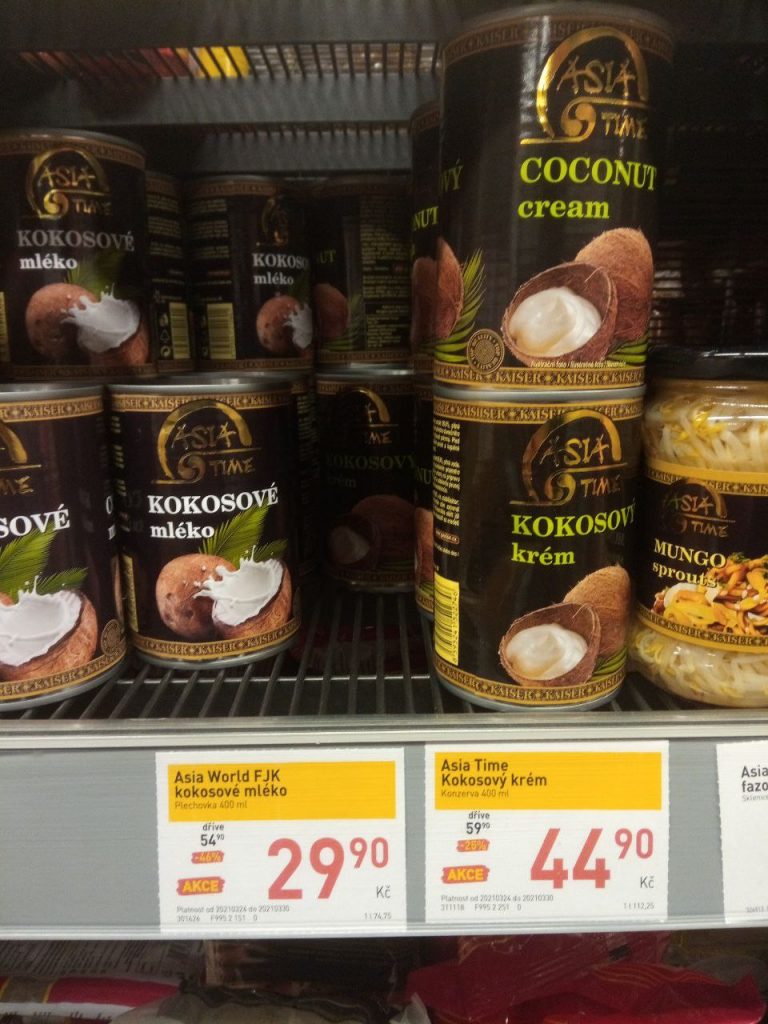 And yet, discounts in supermarkets are a constant phenomenon and they are (almost always) real. That means that shops do cut prices and do it regularly. In general, if you did not have time to buy Studentská pečeť chocolate for a discounted price of 25 crowns (instead of 60 crowns), just wait for the next promotion.
---
Do you want to study at the best Czech universities for free?
You only need to do two things for this – learn Czech and prepare well for the entrance exams. All this can be done on ILPS preparatory courses of Charles University – we prepare for admission in almost all fields. Click the banner

---
Večerkas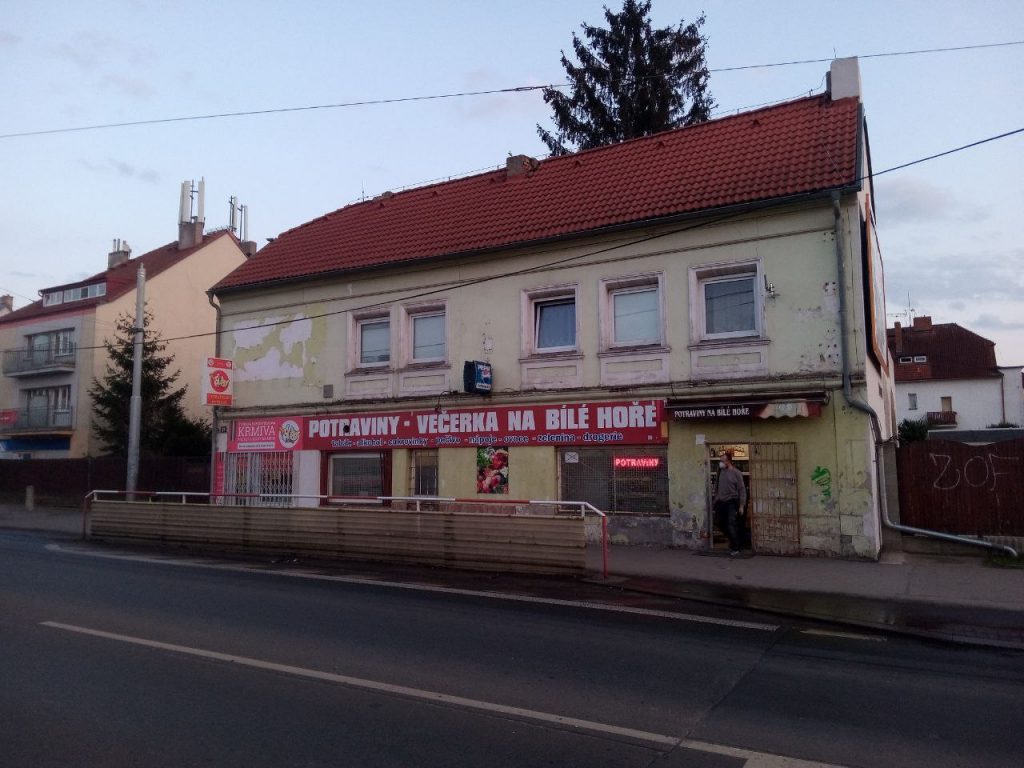 Večerkas are small convenience stores. Something like a corner shop, where you can stop by even late in the evening, when the supermarkets already start to close. That is why they are called 'večerka' ('večer' means 'evening' in Czech). They are mainly owned by Vietnamese, and therefore sometimes you can hear the name 'Vietnamese shop' or just 'Vietnamese' applied to them.
Often seemingly small from the outside, these stores amaze you with the abundance and variety of goods that miraculously do not fall from the labyrinths of narrow shelves. The selection of products, in addition to the usual European ones, includes all sorts of Asian spices and sauces.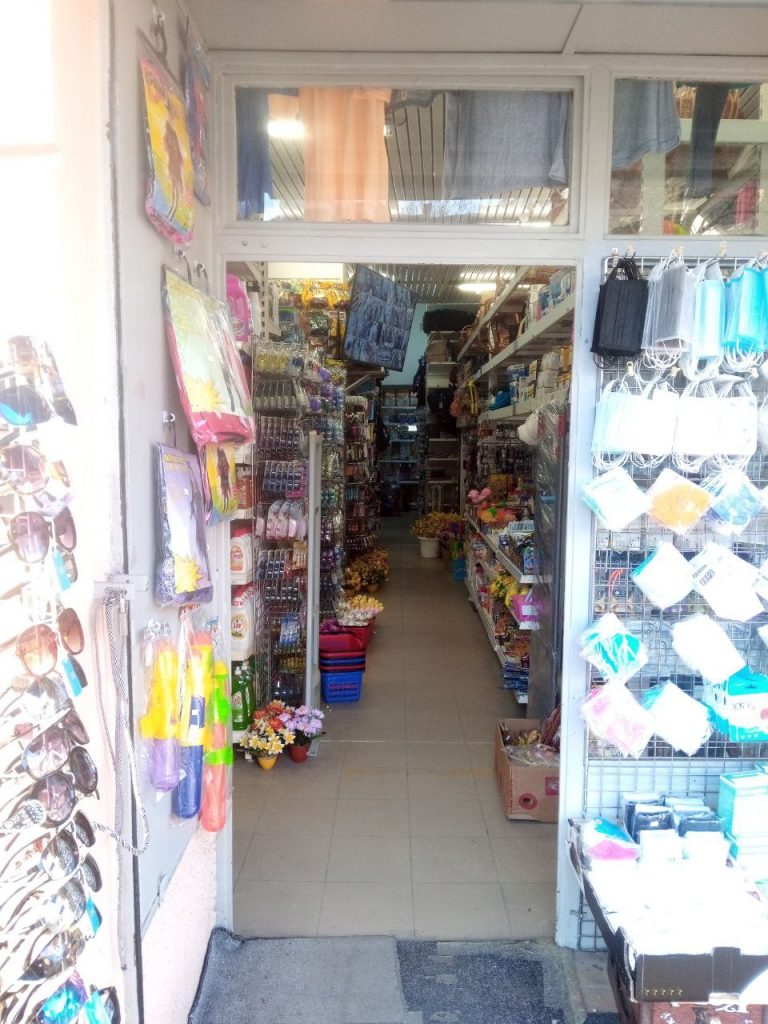 The prices for popular products in convenience stores are usually higher than those of the supermarkets. Discounts are made only for something that is about to go bad (or has already gone bad). Lovers of blackened bananas are highly recommended to drop in at večerkas from time to time.
But there are some miracles in this world. For example, the already mentioned Studentská pečeť chocolate bar, the price of which usually ranges from 60 to 25 crowns in supermarkets (depending on the promotion), always costs 35 crowns in večerkas. S for 'stability', they would say.
You can also find all sorts of household items and household chemicals sold in these convenience stores. And the bigger the shop is, the larger the variety of such things. You can even buy clothes in some relatively big večerkas. Well, this is just for your information.
Žabka
It is also a kind of convenience store, but it has a chain of stores. Everything there is almost the same as at Vietnamese večerkas, but there are no household items. Only food. And also hot coffee. The only pity is that the croissants there are not quite fresh and crispy.
Bakeries and cake shops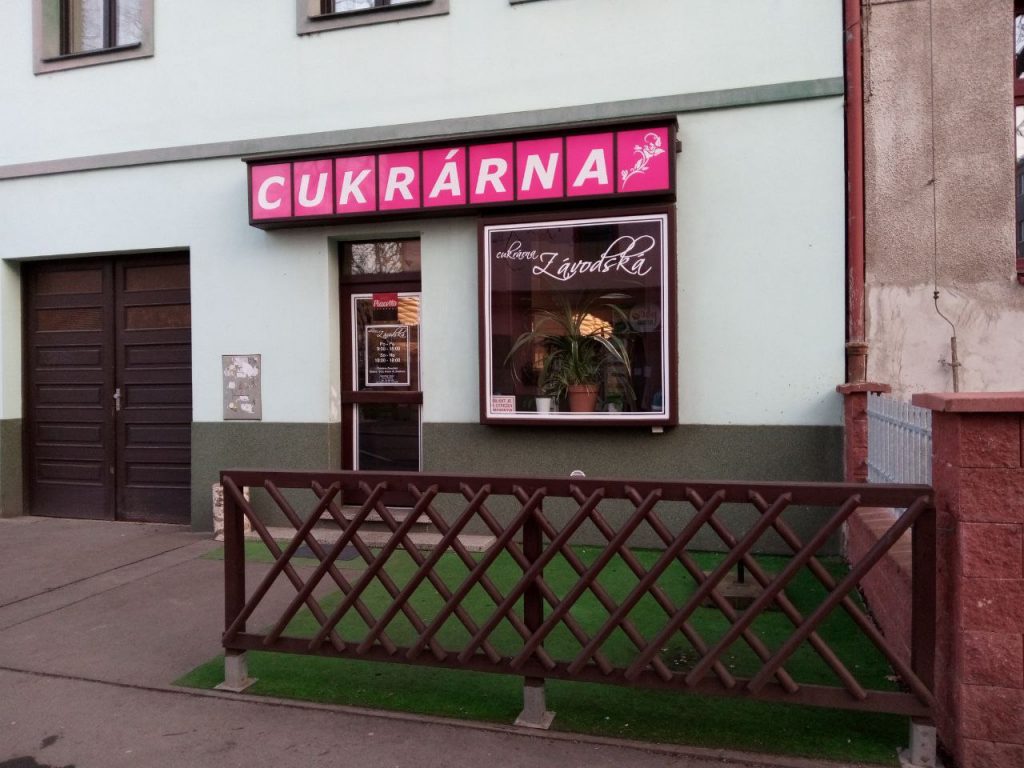 Pekařství a cukrárna – bakery and cake shop. We won't be spending much time on these. They can be a chain shops or and local ones. The products can be baked there or delivered from other paces. Supermarkets' Bakeries usually use frozen semi-finished products, which they honestly state on the price tags. If you are not okay with that, you better find a small local bakery.
Delicatessens
You can also find pastry at the delicatessens (lahůdkářství, lahůdky). There are also cutlet balls, schnitzels, potato pancakes and, of course, Czech sandwiches (chlebíčky) in this type of stores. In addition to this, you can buy Czech salads there, which are more like different types of Russian salad, where something is soaked in mayonnaise. Czechs use these salads as spreads for bread. At delicatessens you can also drink something, order a soup or even a main course. Although usually it's just a cup of coffee that you would buy there.
Butchers shops
(vegetarians are advised to skip to the next section)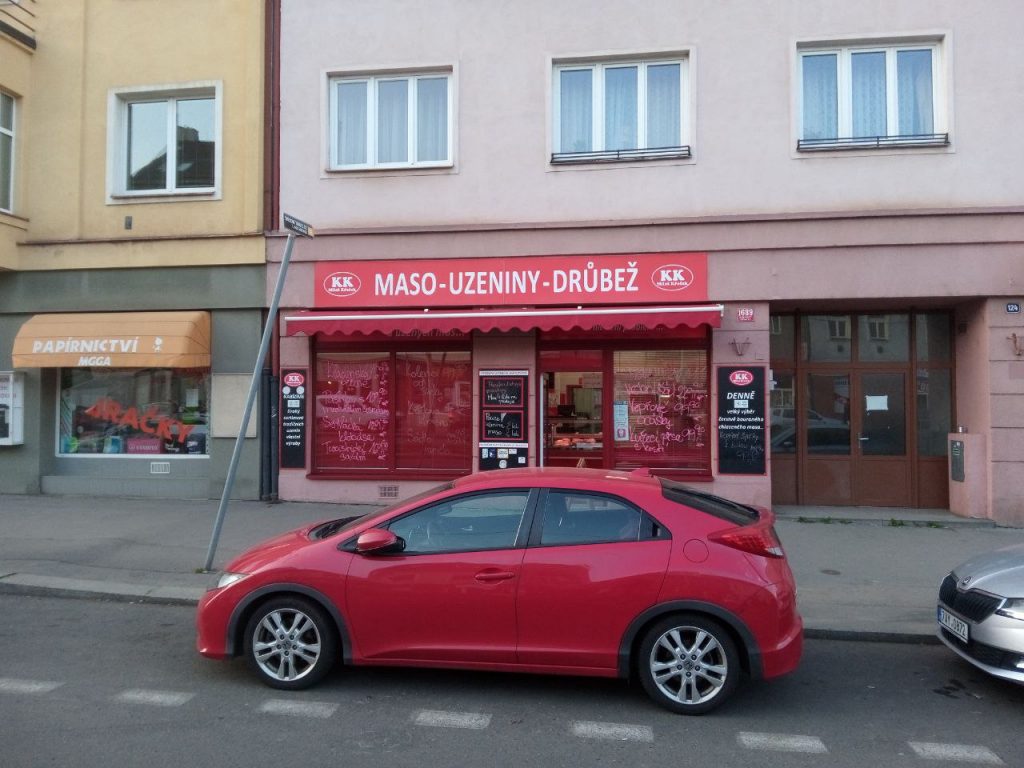 Czechs love meat and meat products: smoked meat, sausages, lard, jellied meat, pates, etc. The shop is divided into two parts: raw meat and meat products. You are recommended to go there if you are sure that you can understand and say something in Czech, because true Czech butchers work there – people are harsh, but caring. If you do not name the kind of meat you need and how much of it you need within the first few seconds, a dialogue may occur, during which they will try to find out what you are going to cook and for how many people. Not ready for a dialogue – go to a supermarket, buy a piece of meat in a vacuum package, and don't bother busy people!
You can also buy cheese at the butcher's, as specialized dairy shops are rare in the Czech Republic.
NORMA
This is also a chain supermarket as well, but a special one. These stores can't be found everywhere. There you can often buy products from Germany, Bulgaria, Spain and even Belarus with lots of discounts and reasonable prices. Also, Norma is somehow similar to an outlet, but a grocery one. For example, after each holiday, like Christmas or Easter, the supermarket is basically filled with products, mostly German, specific to this holiday.
Cheap products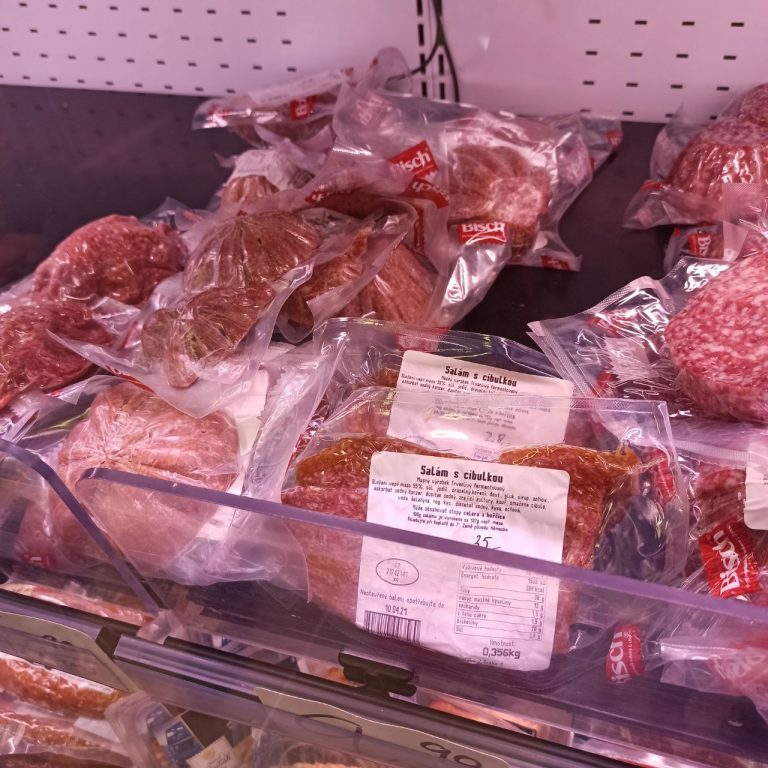 Levné potraviny – this is what stores that sell products with a nearing expiration date are called. You shouldn't have imagined a room where there are flies and an unpleasant smell. No, this is a shop full of dry spices and liquid sauces, cookies and sweets, noodles and pasta, jams and stewed fruits, canned food and grains. They also sell cheeses, sausages and sausage cuts – the side parts of sausage links that can no longer be cut with an electric machine. In general, everything is pretty decent and cheap.
Eco, bio, vegan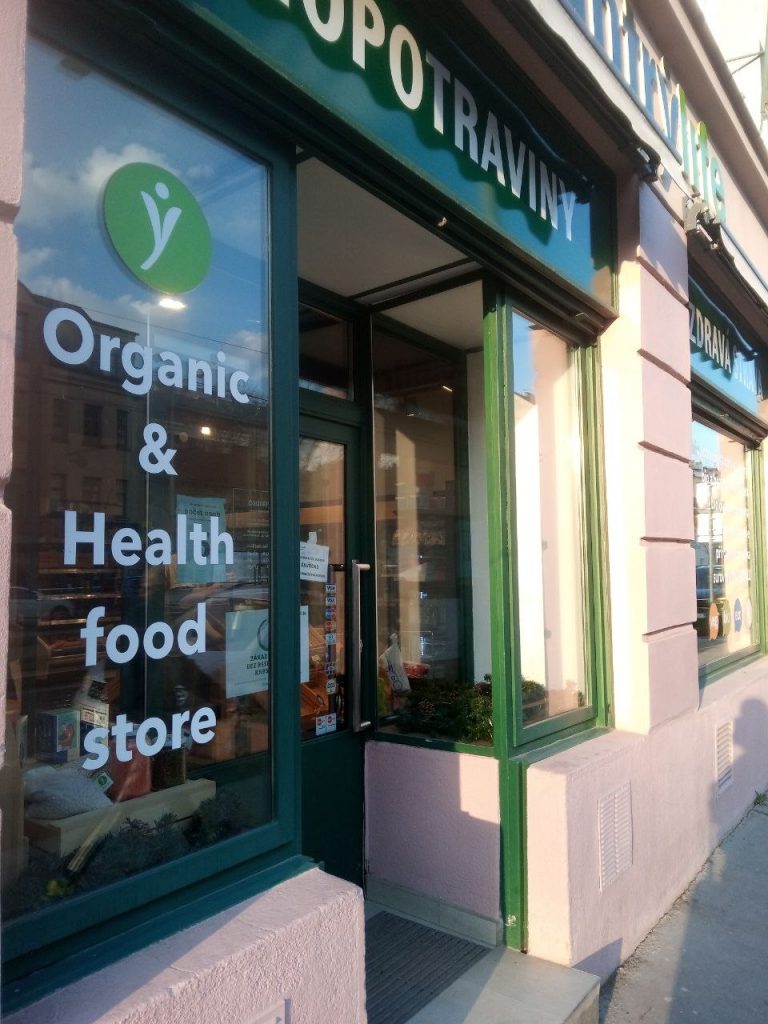 In addition to the corresponding sections in supermarkets, where products with eco, bio, non-GMO, vegan-friendly, gluten-free and other labels are sold to the highest bidder, Czech cities even have special shops where everything will also be expensive. Especially surprising are the unreasonably high prices of stores that are so eco-friendly that they sell products without packaging (bez obalu). You need to come to the store with your own container so that you can buy some buckwheat, which you will have to sort through at home.
We hope this text will help you save on buying groceries, as befits people in their student years. If you do not need to save, you have certainly read this article for nothing.
Read More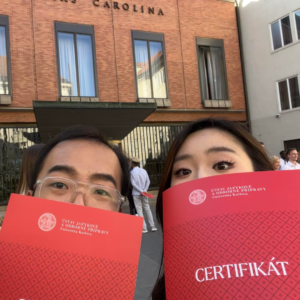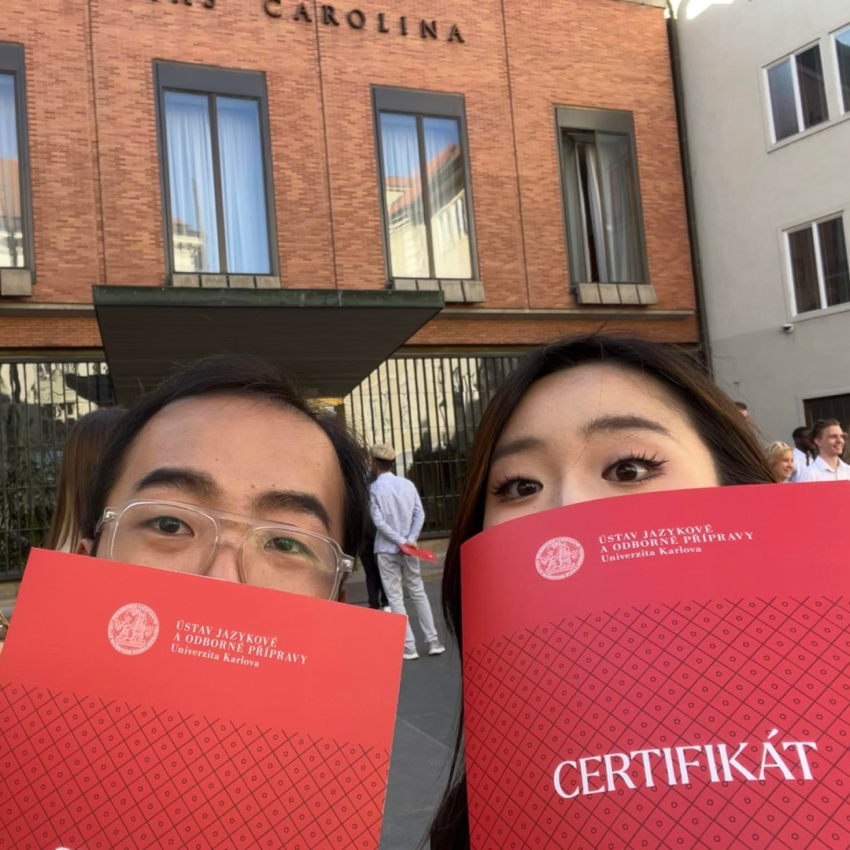 Zdenko 老师,我的成绩太好了! 我在口试中只扣了一分——我自己都不敢相信。 笔试部分有我们在课堂上讨论过的问题。 非常感谢!——来自中国的学生颜春丽写给她的老师。 她被查理大学录取,在那里她将在哲学系学习对外波西米亚文学的硕士课程。 她的同学李嘉明也顺利通过了社会科学系的入学考试,将攻读媒体研究硕士学位。 两人都是2022年从中国来到捷克,加入了Humanities COMPLEX课程。 由于他们之前已经学习过捷克语,因此他们与懂斯拉夫语的学生一起上课,以便能够更快地学习。 即便如此,春丽和嘉明也能跟得上学习进度。 他们都在定期考试中取得了一些最好的成绩,勤奋地学习了他们的专业科目,并达到了 B1 水平的捷克语水平。   除了捷克语,他们俩人都很高兴参加了电影和戏剧史课以及社会和文化研讨会。 春丽提到,这些课程中讨论的话题对入学考试有很大帮助。 嘉明还参加了学生演讲比赛,并因其对中国传统服饰的演讲而获得了荣誉奖。 他和他的助手们穿着传统的汉服,甚至设法让观众中的两名志愿者穿上了这种与众不同的服装。 您想免费在捷克最好的大学学习吗? 为此,您只需要做两件事 – 学习捷克语并为入学考试做好准备。 所有这些都可以在查理大学的 ILPS 预科课程中完成——我们为几乎所有领域的入学做准备。 点击横幅