Auschwitz I. + II. – Birkenau excursion, 16 February 2022, Class M01
ILPS Poděbrady has opened another year of post-secondary studies, which aim to prepare students for entrance exams to medical faculties throughout the Czech Republic. An integral part of this programme is a subject of medical ethics, not only to reflect a job interview, but especially in order to reduce the number of unethical physicians clinging to paternalistic principles that disrupt the patient's autonomy in health care. Understanding the connotations of historical events that have influenced modern concept of medicine is an essential part of this process. 
Students are being prepared before the excursion itself, which is a supplement to their knowledge, not a solitary source of information related to a historical position of doctors. This excursion had its premiere in 2019. Unfortunately, in 2020 and 2021 it was cancelled due to the covid situation.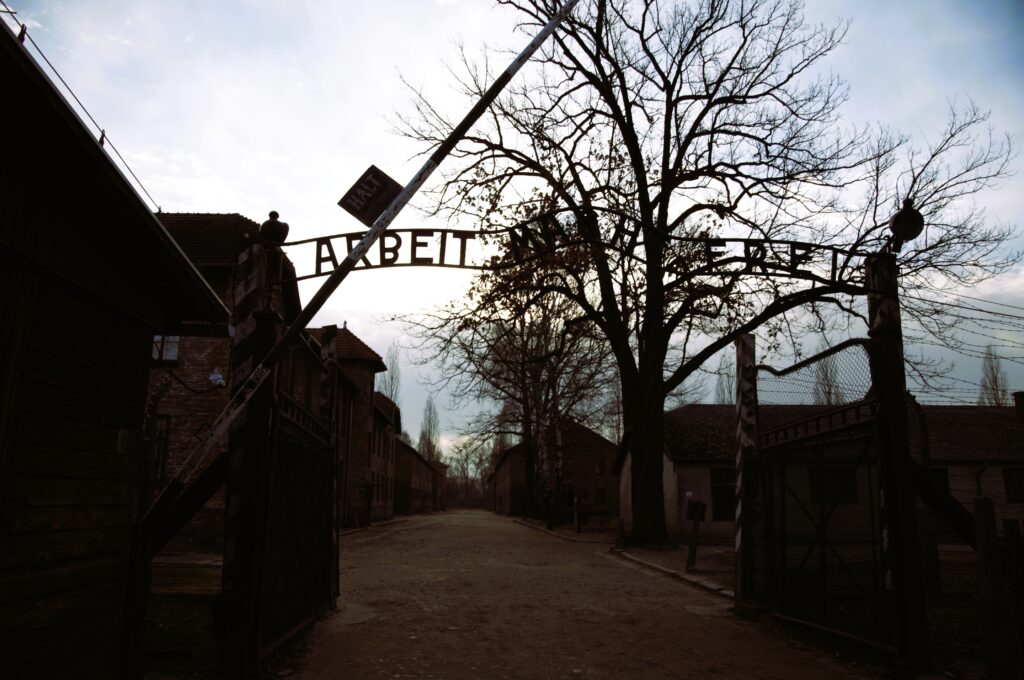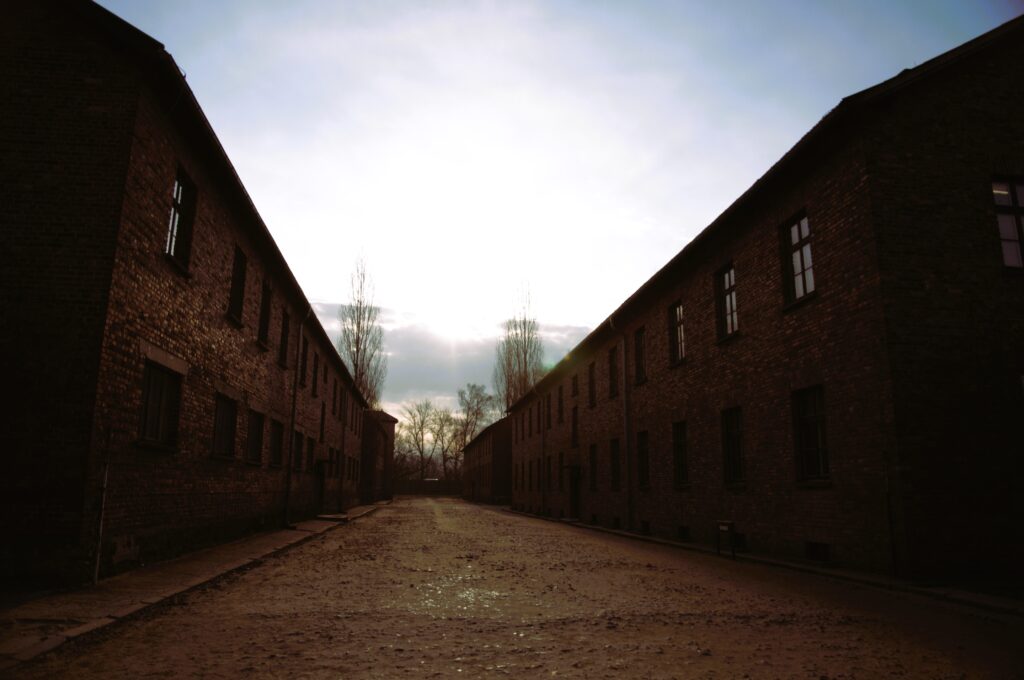 The trip is generally challenging; the coach departs at one o'clock in the morning from the dormitories in Poděbrady and the excursion starts at 8.00 in Auschwitz I. The tour, which includes both camps, lasts 6 hours. The winter time of the excursion is chosen purposefully so that the students' experience is as authentic as possible.
We were very lucky to have a guide who very quickly found out that the students are enthusiastic and have a deep understanding of the topic, and who voluntarily provided us with a tour aimed at the situations that connected camps with the medical profession. After making sure that the students were not only receptive but also responsive, he even arranged an exception for us. After moving to Auschwitz II. – Birkenau, he gained access for us to a building which is permanently closed to the public and even most guides have not yet entered it. The building is only open to the staff of the heritage institute. It is a building that carries a very tragic message.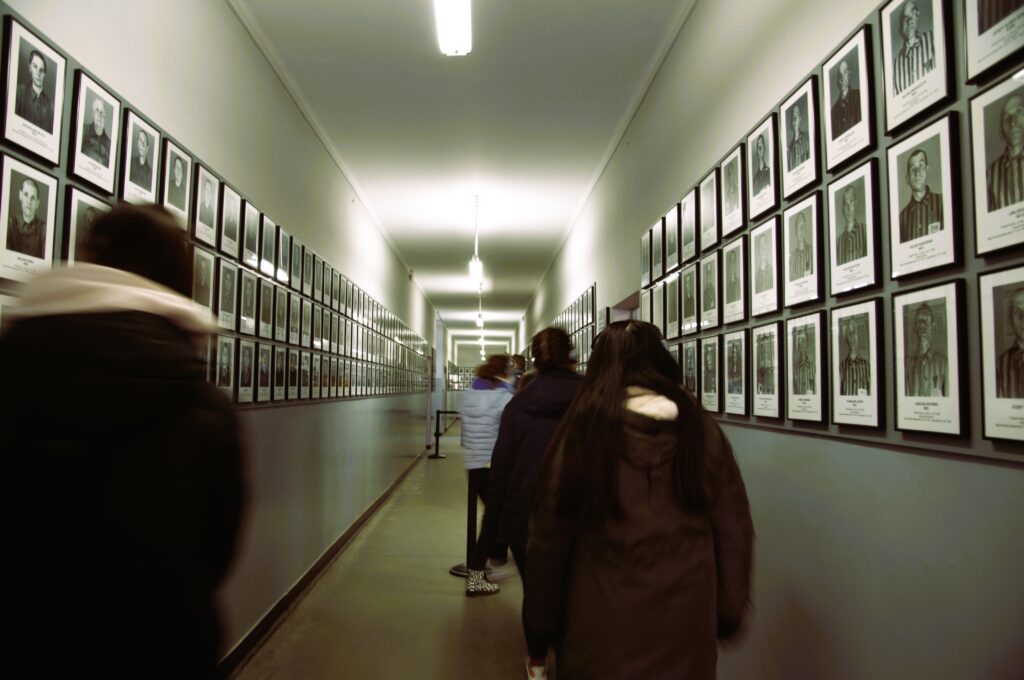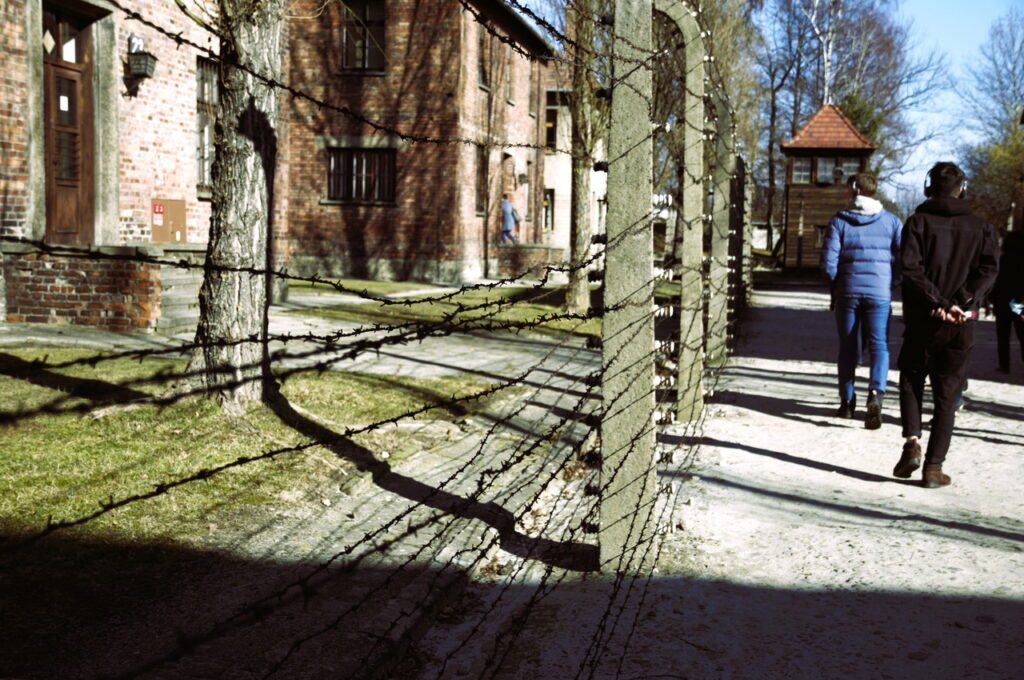 After the liberation of Auschwitz II. – Birkenau in January 1945, most of the wooden quarters were dismantled. First for fire and simultaneous sanitation of the place, but the preserved wood was also a rare building material that was exported outside the camp. The prisoners, who were left to their own doom by the Nazis while the rest of the camp was banished to the death march, openly opposed the destruction of the above-mentioned building. This small wooden house was to stand forever as a memory of its victims. In this building, which is only a few meters from where SS doctors Clauberg and Shumann conducted their sterilization experiments on humans (at the women's section of the camp), children were mass murdered, mostly by lethal heart injections.
The excursion met the expectations; the students got a lot of information and led discussions, which continued on the way back to the Poděbrady dormitories, which the coach safely reached after 10 p.m.