Study Medicine in the Czech republic and get your medical degree at the best universities of Central Europe. The medical diplomas of Czech universities are recognized all across Europe. With the acquired knowledge and diploma, you can verify your qualifications in any country.
You can get a medical degree:
• for free if you study in Czech. Free education is available for everyone, regardless of your citizenship.
• charged if you study in English. The cost per school year at a university varies from 10,500 to 16,000 euros.
The Charles University Institute ÚJOP prepares for admission to both these options.
1. The one-year course of studying Czech + specialty subjects required to pass the entrance exams takes place in Prague-Krystal. The cost of one-year course in 2022/2023 is 5940 euros. All the necessary information is available at this link
For non-Slavic-speaking students, we recommend a two-year language course. From our experience, by the end of the first year, non-Slavic-speaking students effectively use Czech at the B1 level. During the second year (the cost is EUR 4430) you will reach the B2 / C1 level required for admission to faculties of medicine.
2. One-year entrance exams preparatory course in English costs EUR 6560. All information is available at the link
Czech Medical faculties, where classes are conducted in Czech
Tuition fees at Medical Faculties of the Czech Republic, where classes are conducted in English
prices were updated to 07.06.2023
Duration of studies at medical faculties in the Czech Republic
When you study Medicine in the Czech republic In the Czech Republic, bachelor's degree in General Medicine does not exist. After secondary school, applicants go to study at a master's degree program, which lasts 6 years. After graduation, they are given the title Doctor of Medicine (Czech abbreviation – MUDr.). If you have a bachelor's degree in medicine in your country and would like to complete your education in the Czech Republic, please, read this article.
The process of admission to the Faculty of Medicine in the Czech Republic
The preparatory course is a huge help for admission, regardless of whether it is conducted in Czech or in English. Our staff will not only prepare you for the entrance exams, but will also help you in solving many bureaucratic issues. If you have chosen our preparatory course, the admission process goes as follows:
1. Submitting an online application for a preparatory course one year before it starts. Admission of applications begins in September each year. A scheme-calendar looks like this:
In September 2022 you apply. Start visa processing
In September 2023 you start the course
In the spring of 2024, you take the entrance exams
In the fall of 2024, you start your studies at a medical faculty
2. Getting a visa for 12 months. It takes 60 days from the moment the documents are submitted at a Czech consulate to the moment when you get your visa.
3. Studying at the preparatory course from September to June.
4. Nostrification of the school certificate during the preparatory course year.
5. Passing entrance exams. Different faculties have various admission conditions, but usually those are tests in biology, chemistry and physics. You have the opportunity to take entrance exams at one or even at all medical faculties, as long as you wish to do so. Then you can choose where to study if you get accepted to several faculties.
6. After completing the preparatory course, you have time till September to enroll to the chosen faculty, get accommodation in a dormitory and apply for a new student residence permit.
You can ask any questions related to the preparatory course via e-mail: studujop@ujop.cuni.cz
Read More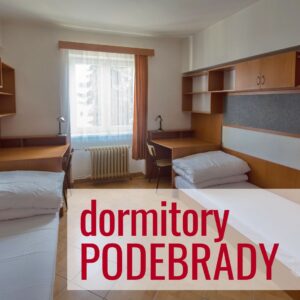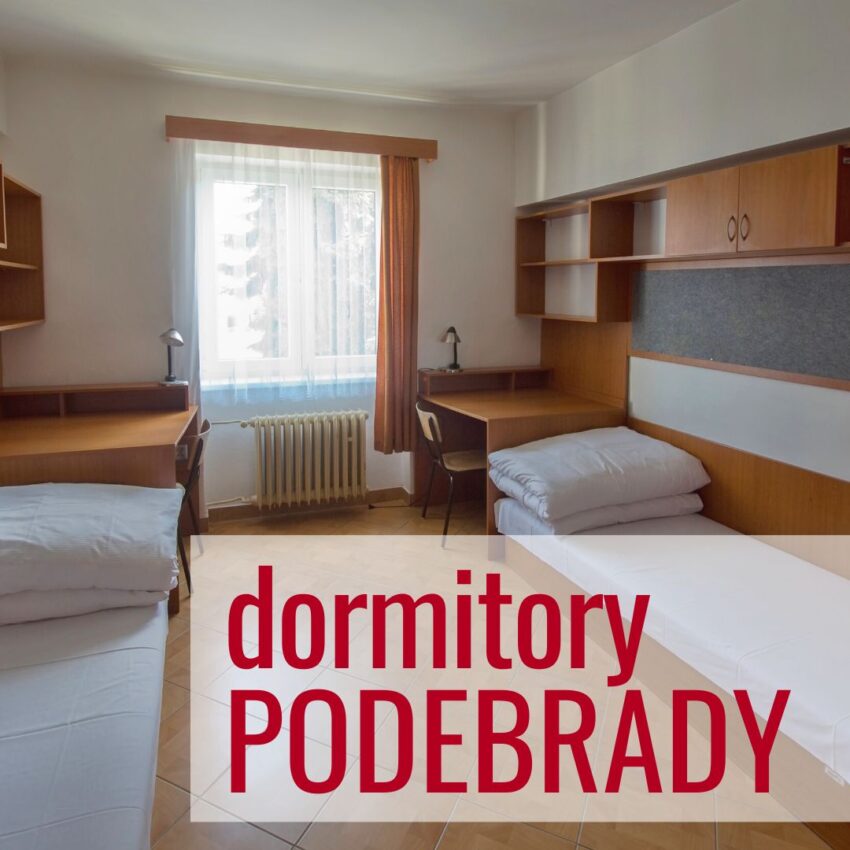 In the ÚJOP UK Poděbrady center, our students are prepared for admission to technical programs and economic programs taught in Czech language, and also to medical programs and economic programs…