Spring is the beginning of the season, when mites are active. In the Czech Republic… there are lots of mites! Moreover, carriers of encephalitis and borreliosis (Lyme disease) are found in all regions of the republic. According to the data, every third mite in Prague is a carrier of borreliosis, and 4% of mites are carriers of encephalitis.
What you need to know before you get bitten
Encephalitis is a very dangerous disease. It depends on your body how serious the consequences will be. Hospitals can only provide supportive care. But there are vaccines. To get immunity to encephalitis for 3 years, you need to get 3 vaccine doses. The average cost of one dose is 900 crowns. Medical insurance does not cover this vaccination. For more details,

follow the link

.
Borreliosis is well treated with antibiotics. The main thing is to go see a doctor in time. More about this below.
Recently, the Meteorological Institute has begun to publish not only weather forecasts, but also the forecast of mites activity for specific regions! For more details,

follow the link

.
If you are not vaccinated, do not neglect anti-mite sprays – they are sold in any supermarket.
---
Do you want to study at the best Czech universities for free?
You only need to do two things for this – learn Czech and prepare well for the entrance exams. All this can be done on ILPS preparatory courses of Charles University – we prepare for admission in almost all fields. Click the banner

---
If you get bitten
In post-Soviet countries, it is customary to immediately run to a hospital with a mite in a box. They don't do that in the Czech Republic. If you bring your mite to a doctor, the only thing they will do is look at you with astonishment.
If you get bitten by a mite, you need to carefully pull it out (just not with oil – this does not work, look for good instructions on the internet) and put it in a jar. Put a wet (not soaked) cotton swab with it to keep the mite alive longer – it may come in handy. Mark the day you were bitten in your calendar and start counting down 30 days. If during this time red spots or circles did not appear around the bite, you did not have a fever or other unpleasant symptoms, your captive mite can be thrown out. You are just fine and completely healthy.
If at least one of the described things has happened to you, you need to go to a hospital. You will be directed to the infectious diseases ward, where you need to bring your mite for laboratory analysis. If you do not know how to make an appointment, contact your study center consultants – they will definitely help you.
Read More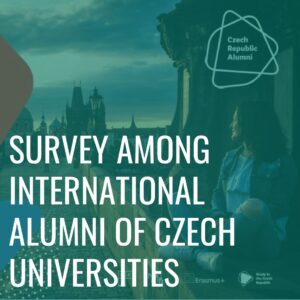 International students graduated from Czech Universities took a part in a big survey about their experience of studies and life in Czechia. The research was conducted as part of the…