The dormitory is located in the Hostivař district on a Charles University campus.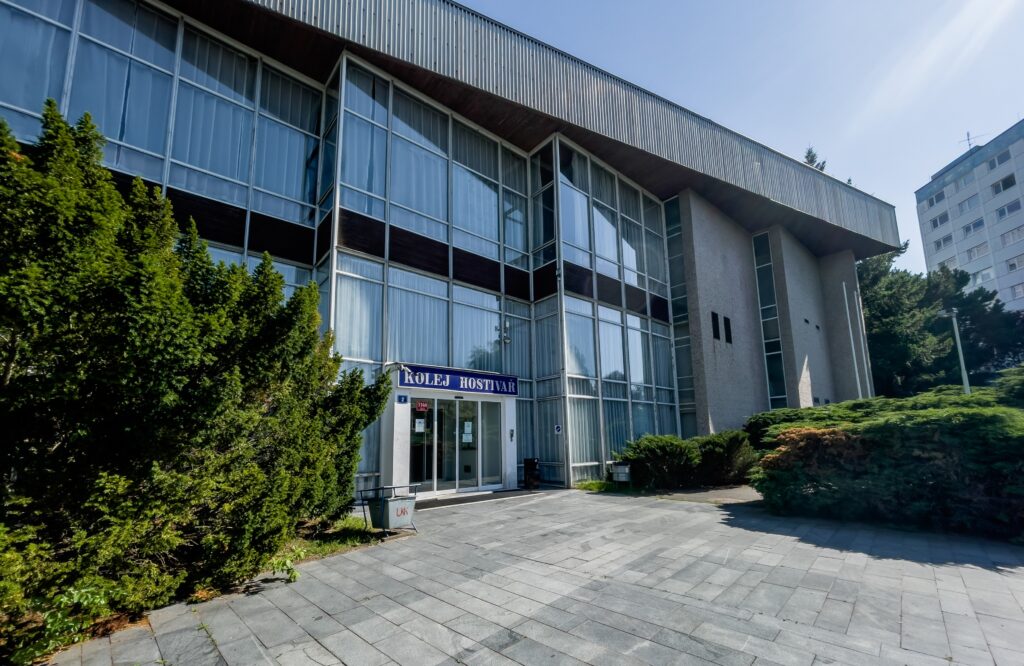 Address: Weilova 1144/2, 102 00 Prague 10
Rooms Description and Photos
The dormitory has both single and double rooms. All rooms are equipped with a separate toilet, shower, refrigerator, wardrobes, shelves, desks and chairs. There are no dishes and towels in the rooms. The rooms are cleaned twice a week.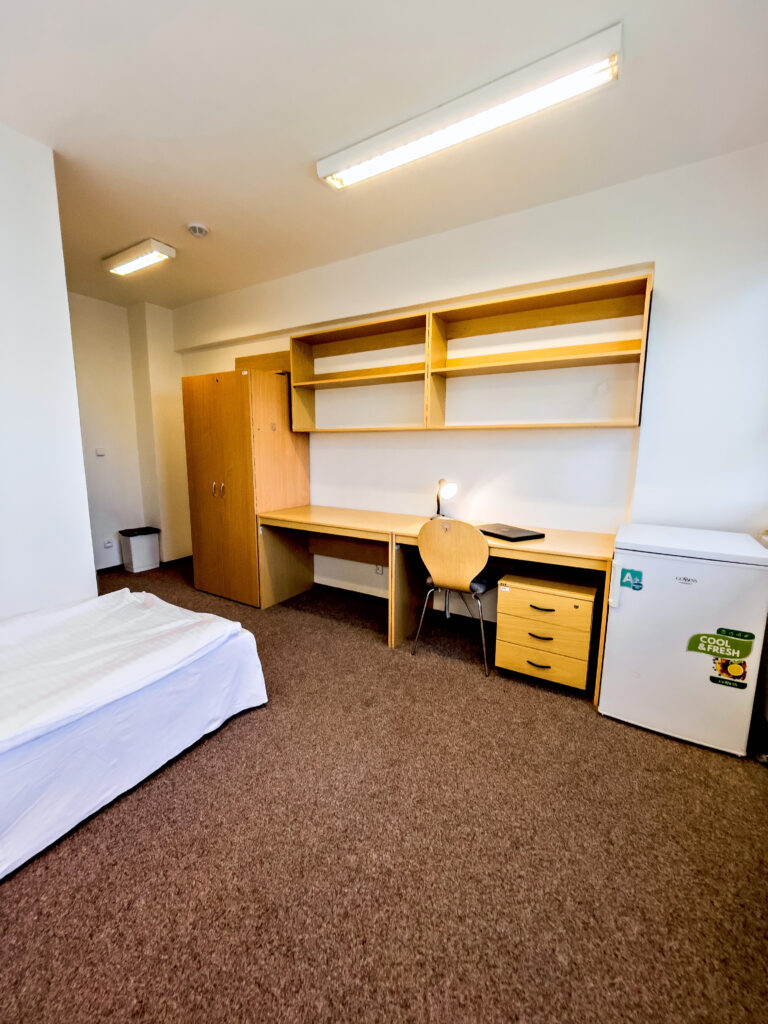 The use of Wi-fi is included in the accommodation price. Since ÚJOP is part of Charles University, our students are connected to the European-wide student network Eduroam. This means that you can connect to it not only in the building of your study center, but also at any university in any European country. Read more about Eduroam.
There is a shared kitchen on each floor. The kitchens are equipped with basic utensils, but we recommend our students to purchase their own ones in the course of the first weeks. In the kitchens, only induction hobs are installed – this should be taken into account when choosing your utensils (pots, frying pans…).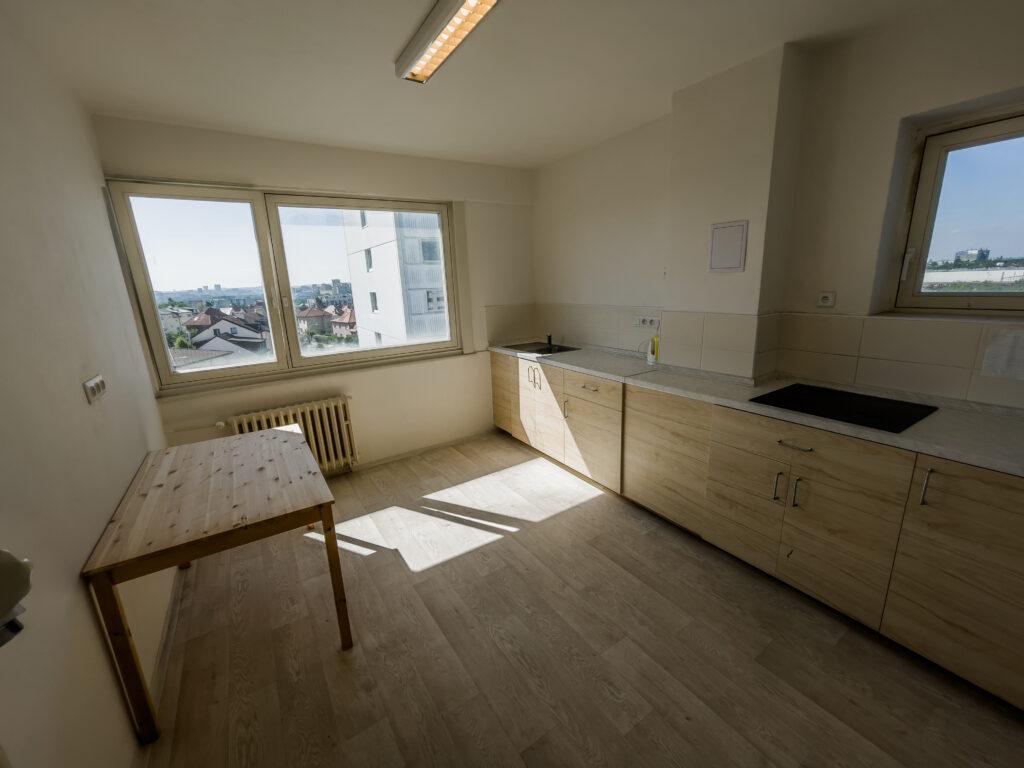 Views and Nature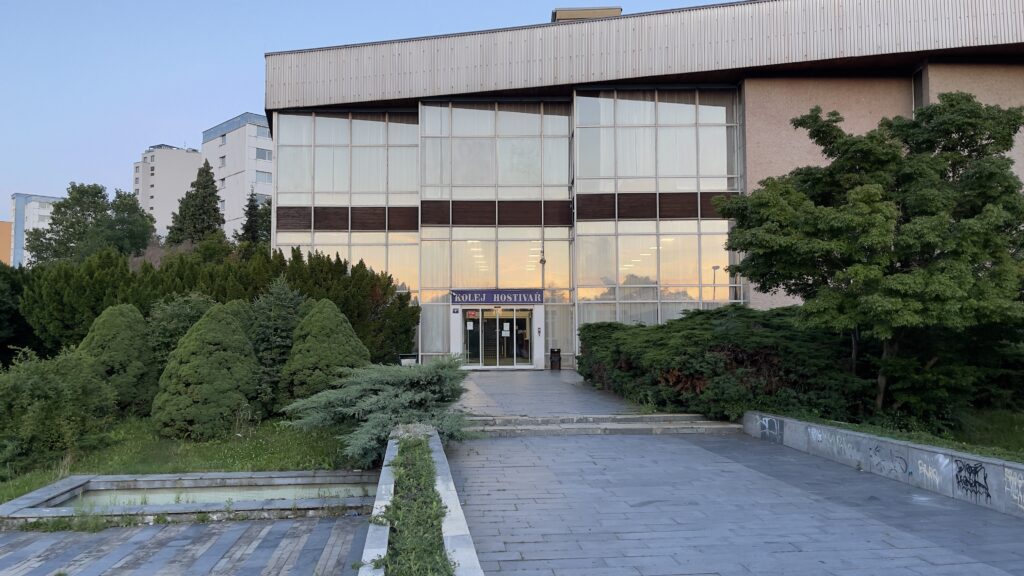 Transport
The hostel is located at the terminal stop of trams 26 and 22. There is also the Prague-Hostivař railway station, from where an electric train goes to the city center (15 minutes). The nearest metro station is Strašnická.
Depending on the type of transport, the travel time from the dormitory to the Krystal study center will take from 40 minutes to 1 hour, from the dormitory to the Voršilská study center – from 35 to 40 minutes.
Accommodation Price
Accommodation price
STUDENT ACCOMMODATION PRICES 2023/2024
Future students pay a deposit of EUR 300, which includes a non-refundable reservation fee of EUR 150. A non-refundable commission is withheld if the student, for some reason, refuses to stay. The 300 euro deposit covers the first few months of living in a dormitory (depending on the cost, it is two to three months), then students can pay for the entire stay right away or pay monthly.
If you pay for the whole semester or for the whole year at once, the cost of living will be lower than if you pay monthly. You can have up to 10% discount.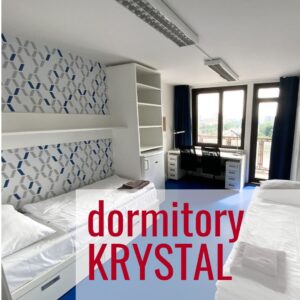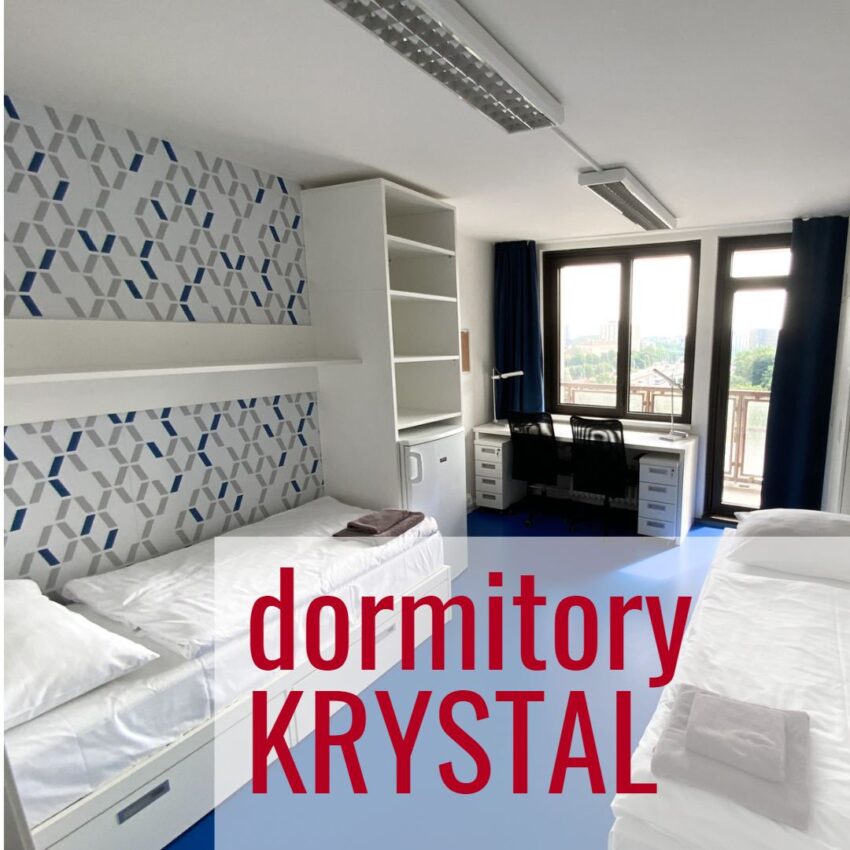 In the ILPS CU Prague-Krystal department, our students are prepared for admission to humanities, art-related, architecture-related, medical, and natural science programs. While training, they live in the dormitory of the study center. Dormitory "Krystal" is located in the hotel complex near a convenient transport…
0 comments